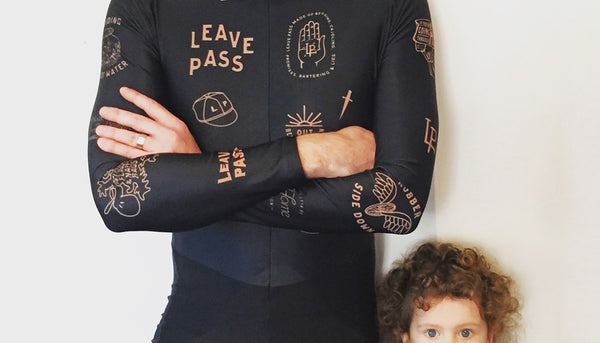 About Leave Pass
Following passions requires a little negotiation sometimes.
Leave Pass is run off a dining room table in Sydney Australia, by a designer and cycling tragic with a long suffering wife and daughter.
The brand was developed out of a desire to make kit that's a little unique as well as nod to the problem a lot of us at our age have - requiring a pass to get out and ride.
Designed to lean heavily on a prison tattoo aesthetic, it's kit made to give a bad ass look to people who've definitely moved on from their bad ass days.
If you're only going to be out for a limited time you should look the best – and wear those "sponsors" at home with pride.
Samples, Returns and Older Stock
Instagram
We'd love you to share your shots with us - just tag @leavepass on Instagram